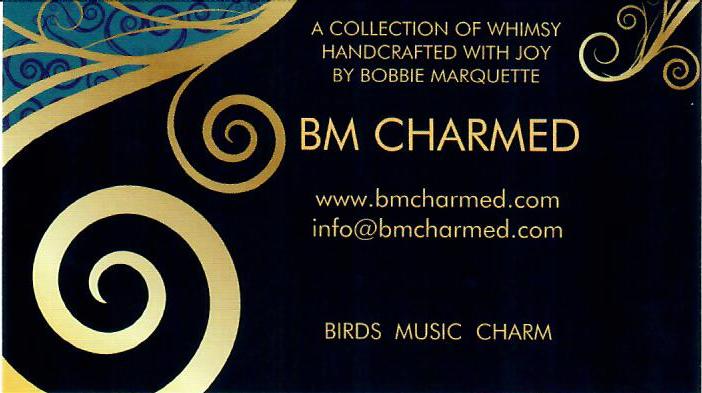 2017
3RD ANNUAL FALLING OUT OF THE BOX CHALLENGE 2017
This year's theme was Holding Space. Artists were challenged to create an object that could hold something - another object, a memory, feeling or idea. The finished work could be practical or abstract. You had to use at least a portion of each item from the materials box and the original diameter of one cylinders had to be visible in the finished piece. The reception was 12 October 2017 at The Jansen Art Center in Lynden Washington 6:00pm - 8:00pm
This year there was no actual judging, the "peolpe's choice winners" were picked by the attendees. You can see all the entries including the winning piece, Blessings, here:
2nd PLACE PEOPLE'S CHOICE AWARD
From the materials box contents to the finished piece shown above, see the process in picture form below!
2016
COEUR D'ALENE ART ON THE GREEN 2016
JURIED SHOW WINNER: FLIGHT DREAMS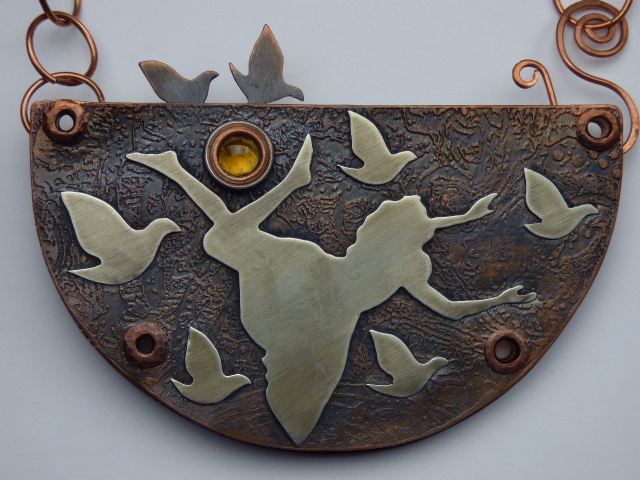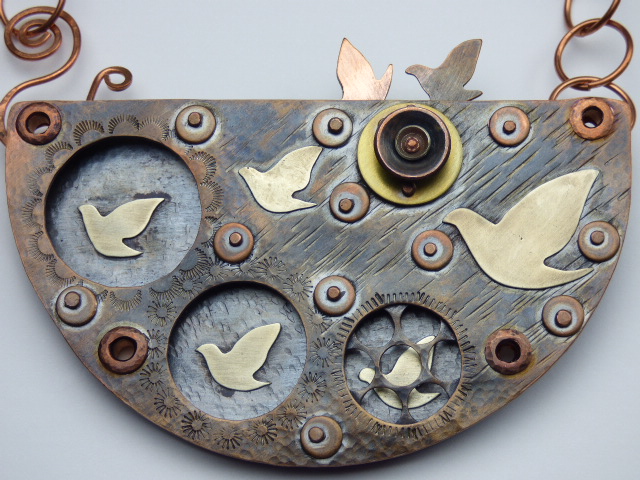 2ND ANNUAL OUT OF THE BOX JEWELRY CHALLENGE 2016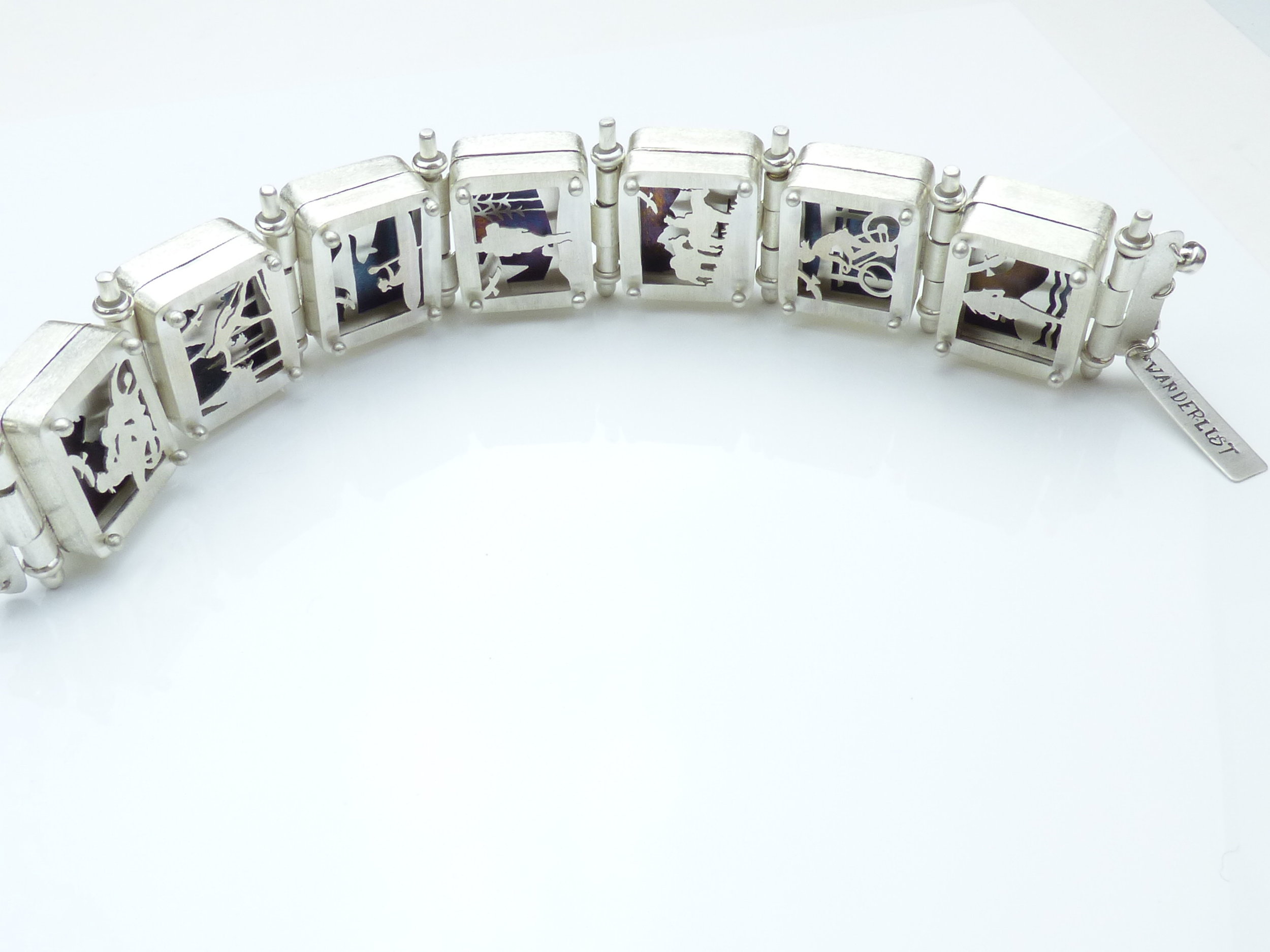 WINNER: BEST IN SHOW
WINNER: PEOPLE'S CHOICE
THIS STERLING SILVER ART BRACELET IS INSPIRED BY MY FRIEND "FRIDAY". SHE HAS TRAVELED AROUND THE WORLD USING EVERY CONCEIVABLE FORM OF TRANSPORTATION AND DONE MUCH OF IT ALONE. I'VE TRIED TO CAPTURE ON ONE SIDE OF THE PIECE THE MODE OF TRANSPORTATION SHE USED, AND ON THE OTHER SIDE MORE OF THE PLACE. IN THE FIRST THREE PICTURES FROM TOP TO BOTTOM AND LEFT TO RIGHT:
MOTORBIKING, BALI, INDONESIA
CROSS COUNTRY SKIING/SNOW CAMPING, YELLOWSTONE NATIONAL PARK, WYOMING, USA
KAYAKING/CAMPING, VANUATU, SOUTH PACIFIC
BACKPACKING, THE ARCTIC CIRCLE
HORSE PACKING/CAMPING, MONTANA, USA
BIKING/CAMPING, JAPAN
COMING HOME, POINT ROBERTS, WASHINGTON, USA
P.S. MY CAT KALON WAS A GREAT HELP!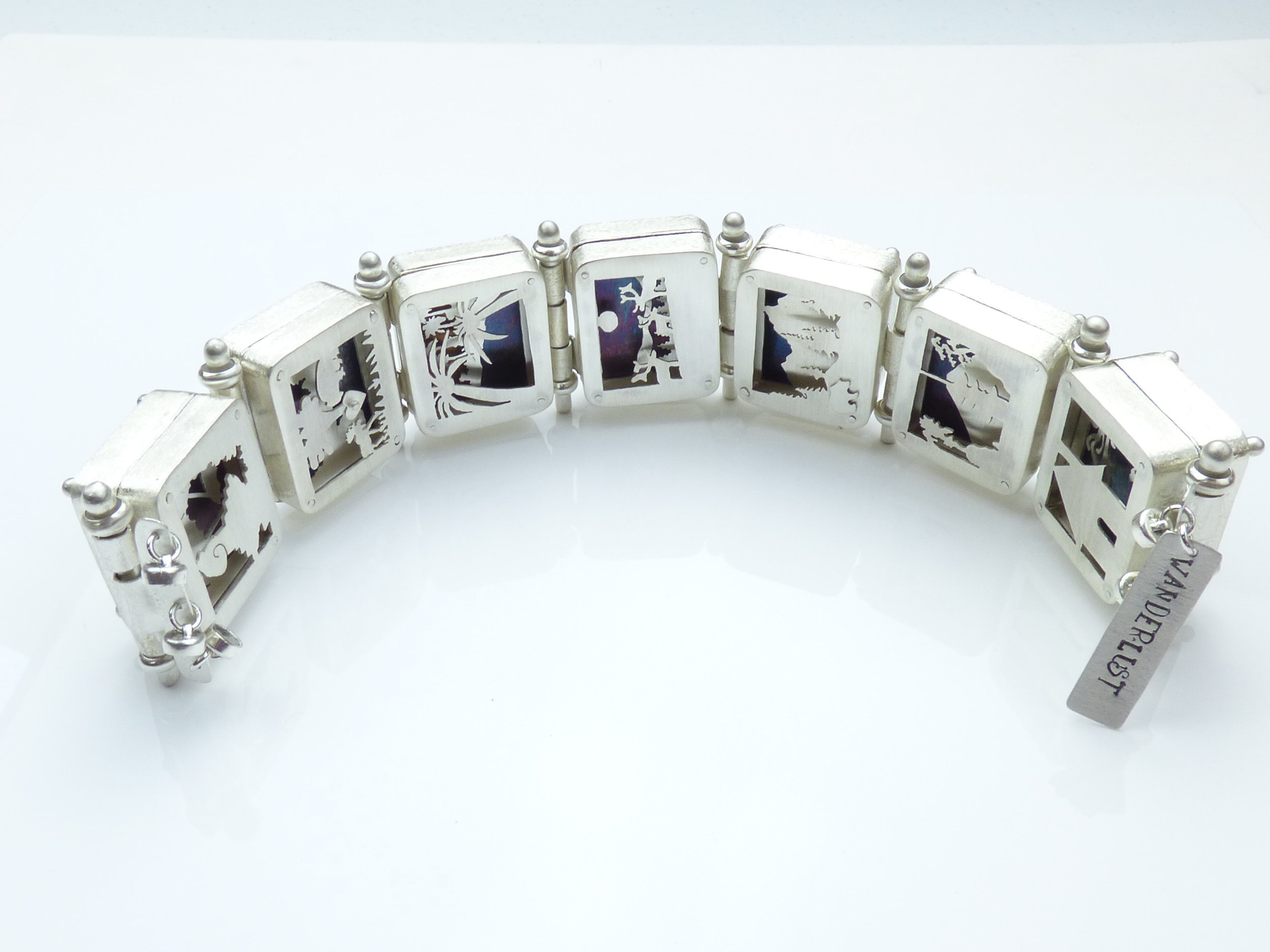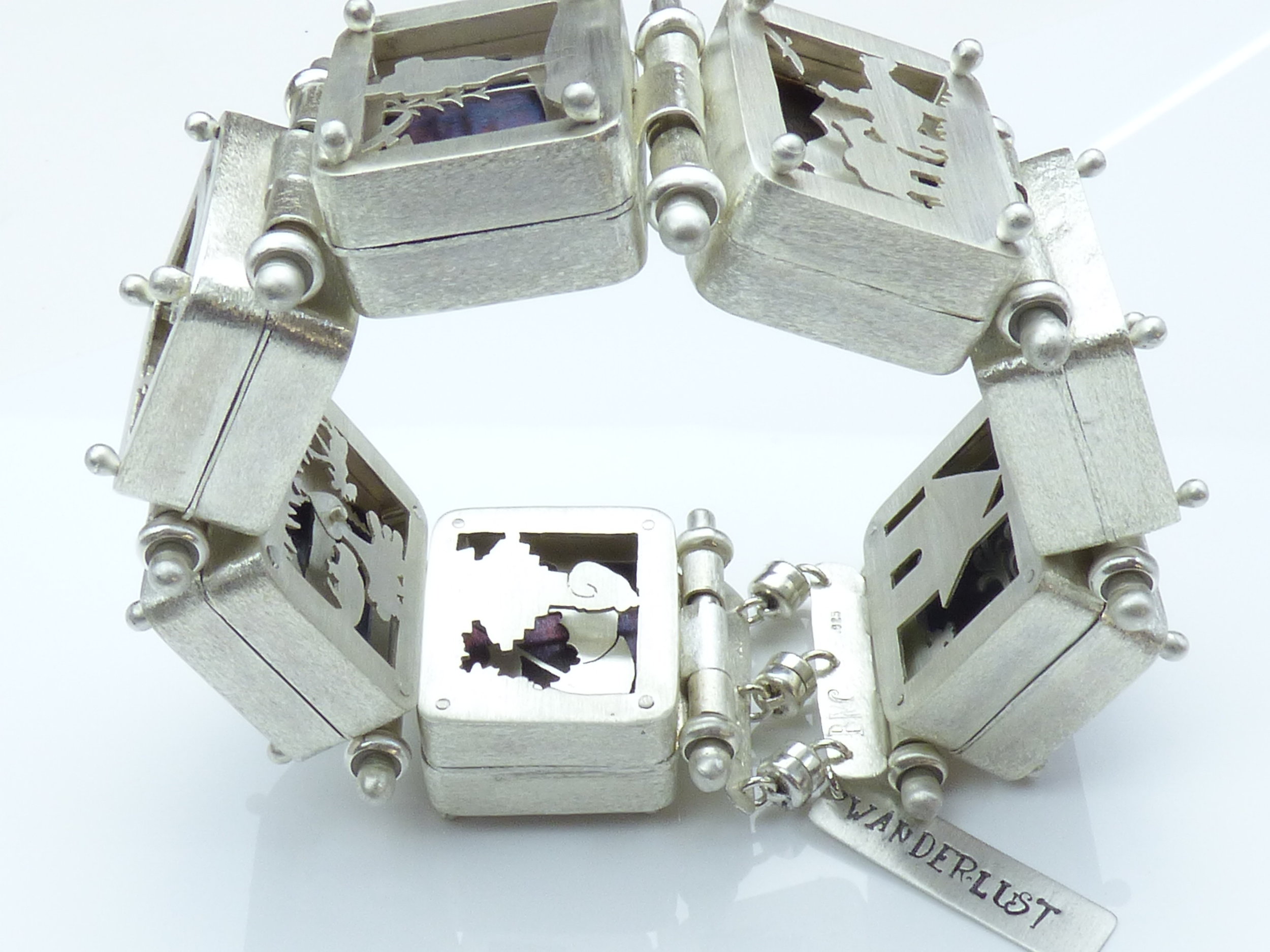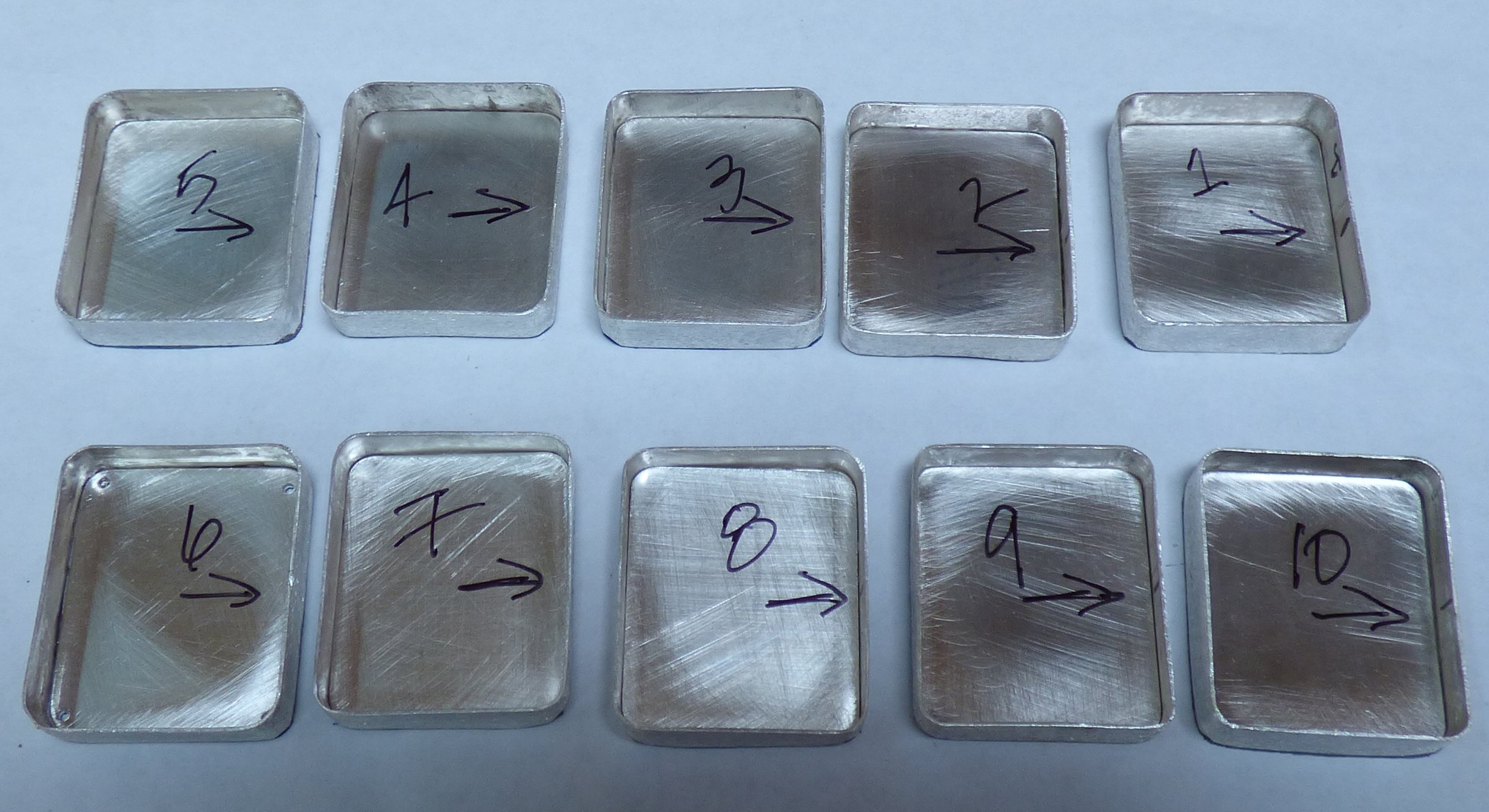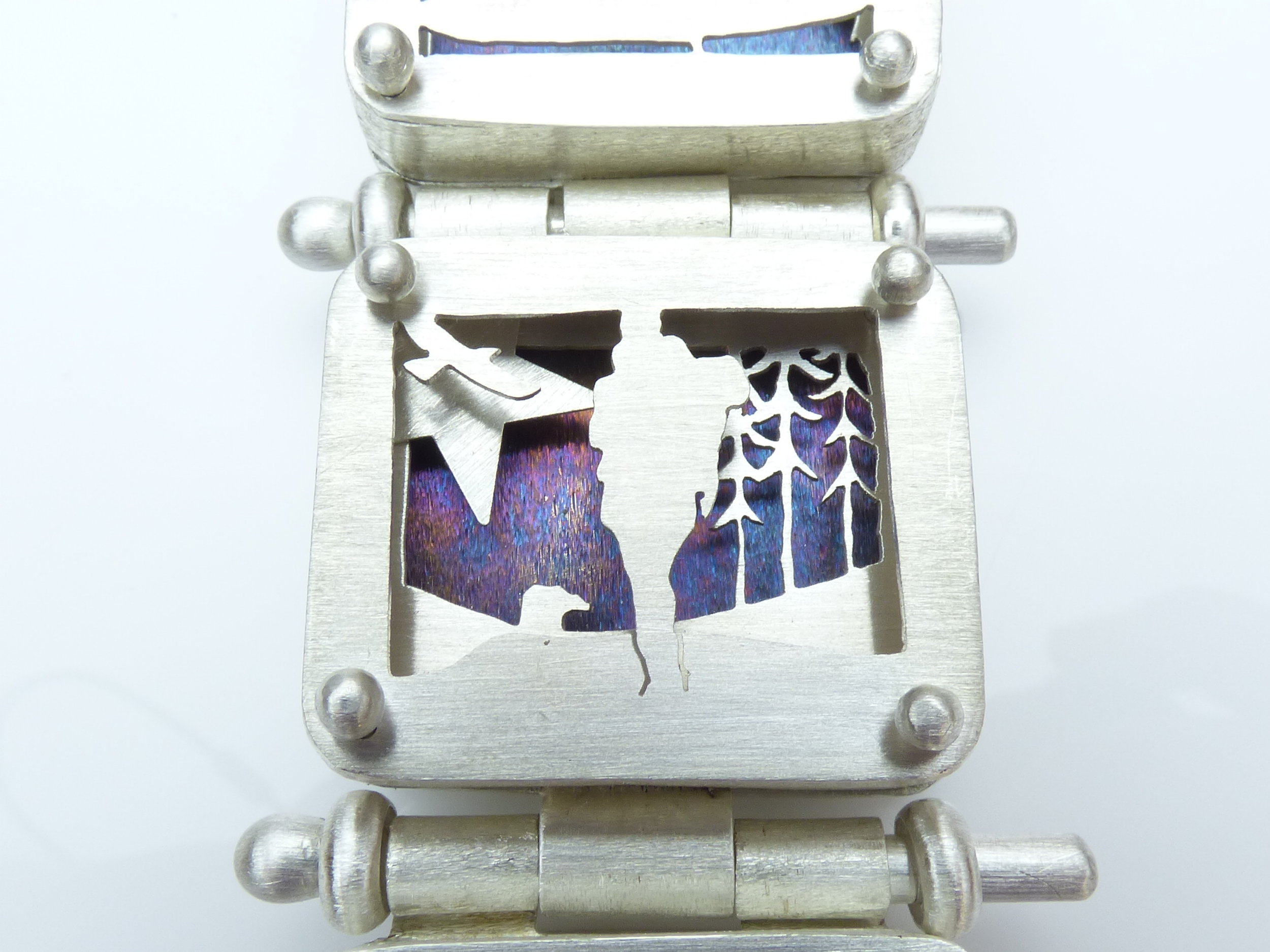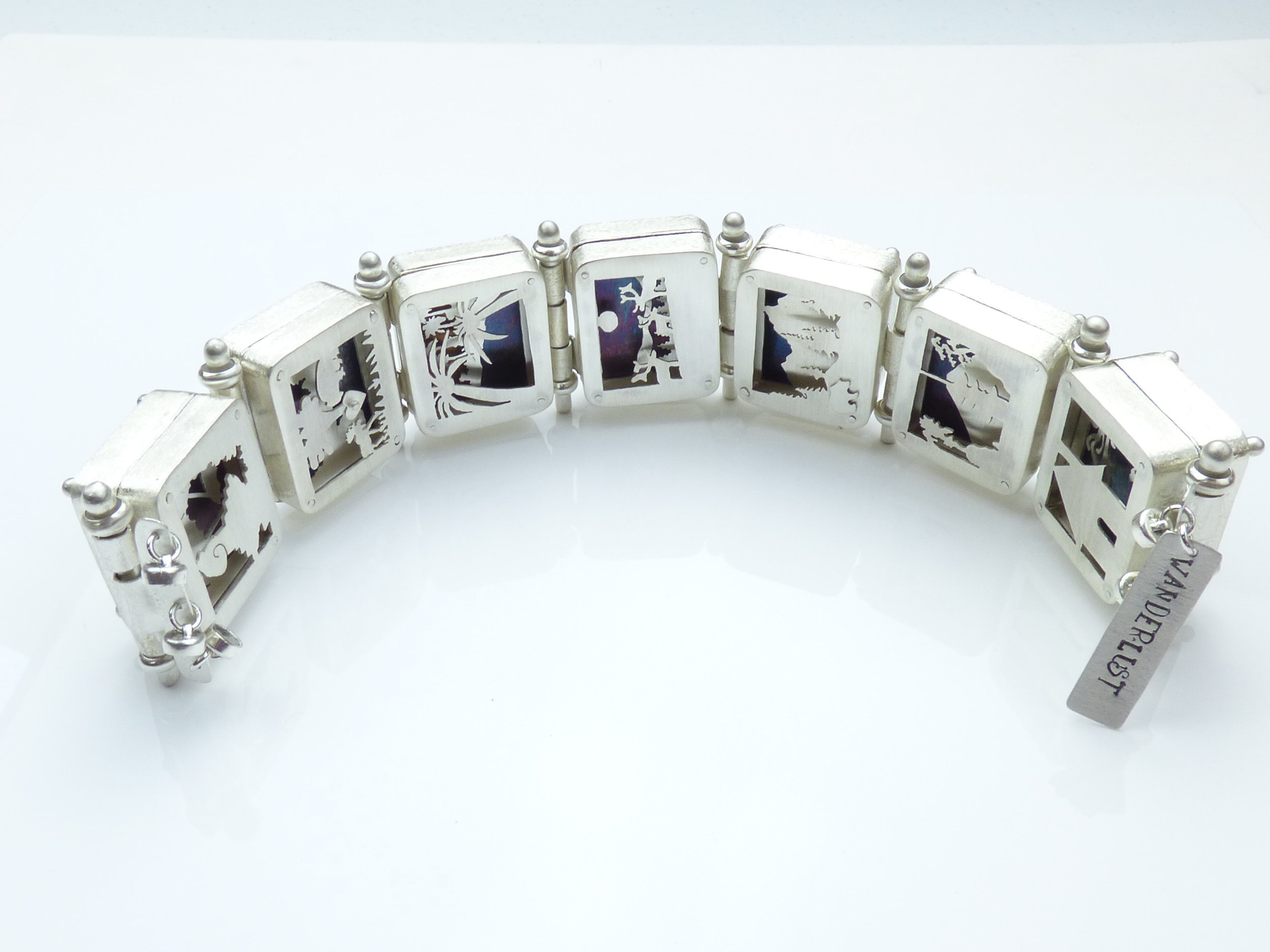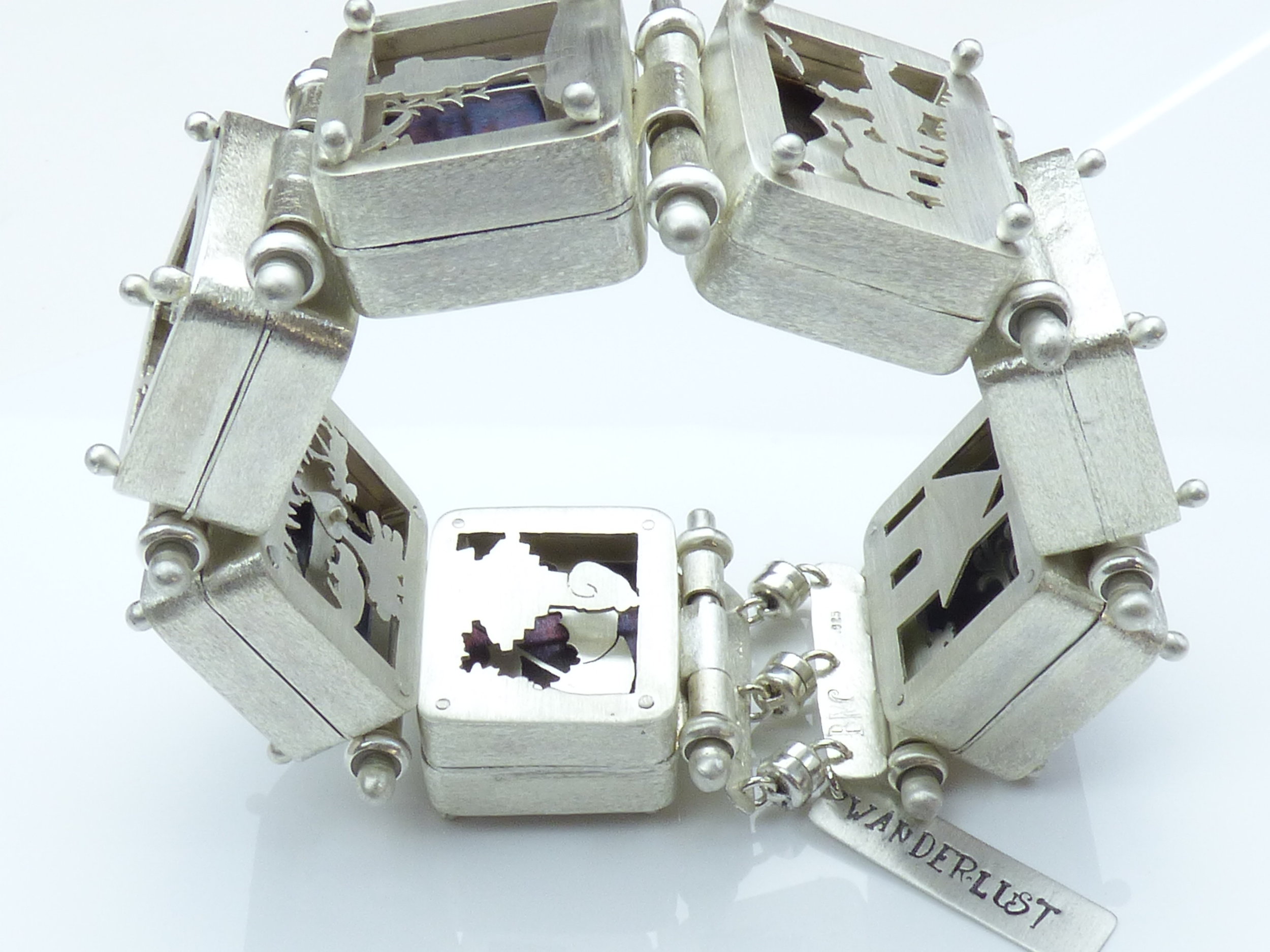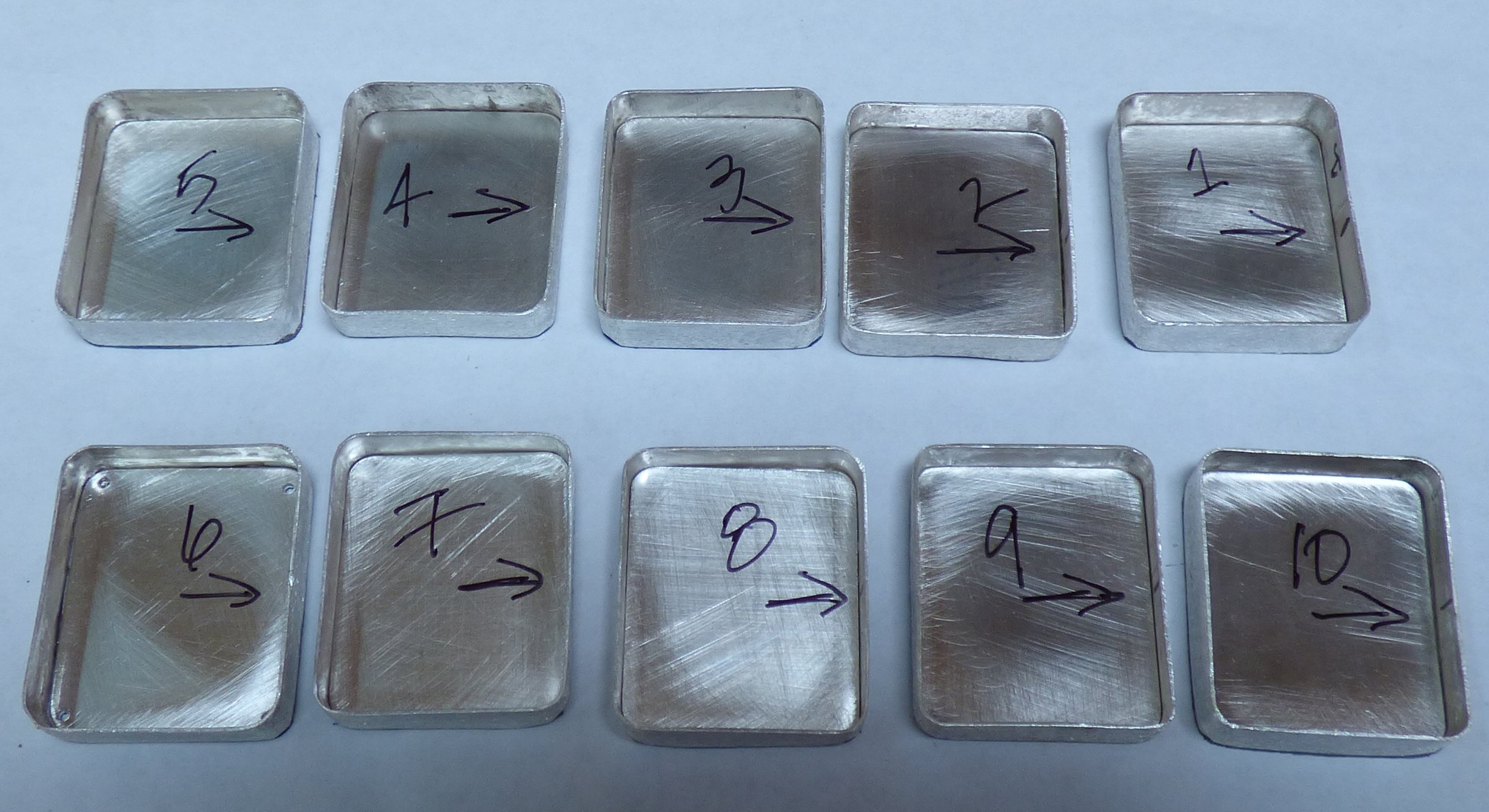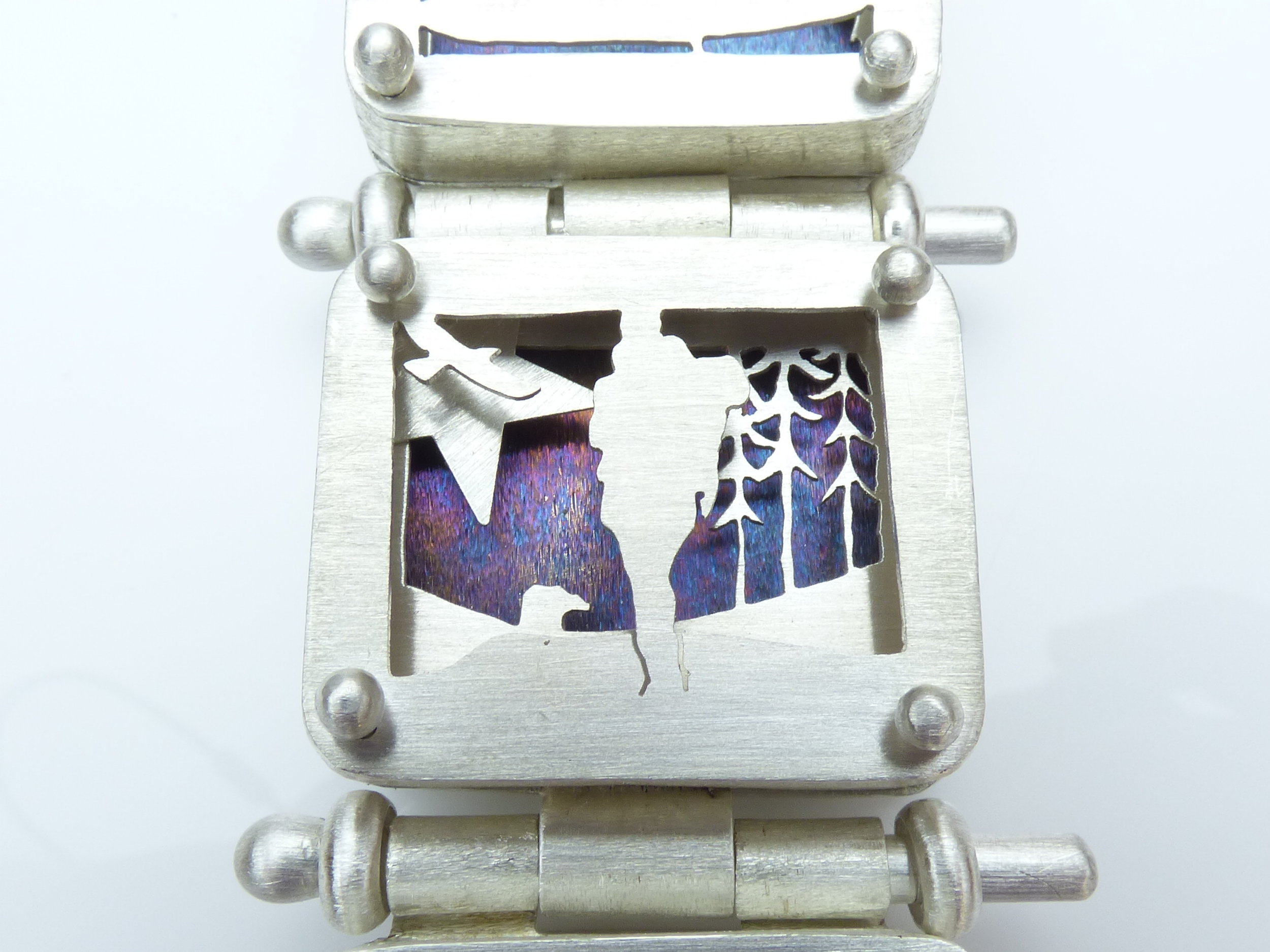 2015
1ST ANNUAL OUT OF THE BOX JEWELRY CHALLENGE 2015
FLIGHT DREAMS
WINNER: BEST IN SHOW
WINNER: ARTIST'S PICK
In August I joined 52 other artists from around the United States in a "Falling Out of the Box" competition. We were each given a box of metal: sheet, wire, tube, as well as a cabochon citrine stone. We had one month to come up with a design using some of all the bits in our box. Our entries had to be in by Sept 25th after which the pieces would be judged and a winner chosen. The Janzen Art Center in Lynden WA generously agreed to host the show on Oct 2nd. To my absolute delight and amazement I won the competition! What a wonderful feeling.